News
December 2016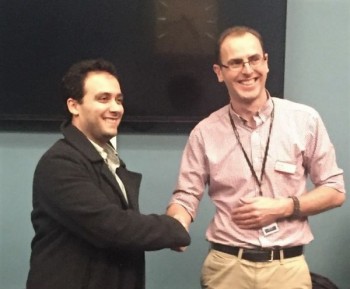 16 December 2016

Congratulations to SEMS PhD student Sherif Elsharakawy who won the annual Royal Microscopical Society (RMS) Beginners competition for his presentation entitled 'Multiple Length-Scale Imaging of Biomimetic Hierarchical Mineralized Materials'. The competition is held during the annual conference of the Society for Electron Microscope Technology (SEMT). Sherif is pictured ... [more]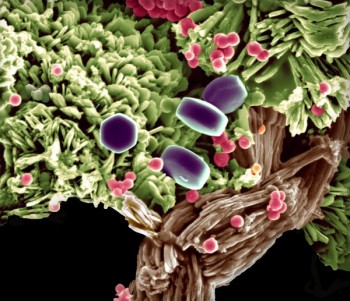 15 December 2016

Image shows platelets of calcium phosphate that has been grown in a mineralising solution. The purple octagonal shapes are Si containing impurities found in this particular sample. The platelets have bundled up to form a tree branch. This work aims to understand calcium phosphate formation in order to, one day, ... [more]
---
November 2016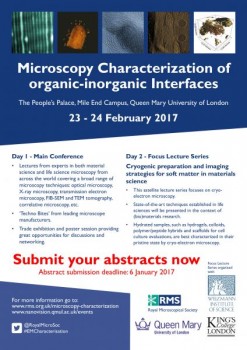 15 November 2016

CALL FOR ABSTRACTS The abstract submission deadline for poster presentations at Microscopy Characterization of Organic-Inorganic Interfaces is the 6th of January 2017!!!
1 November 2016

The iLab solutions is now used to book equipment in NanoVision. Please follow the link: https://qmul.corefacilities.org/account/login [more]
---
October 2016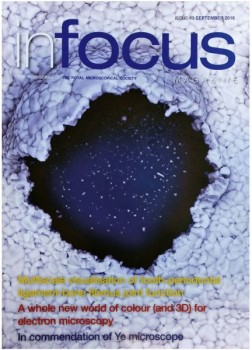 1 October 2016

Nadja's SEM image on the cover of September "Infocus".
---
June 2016
1 June 2016

Report on the "Electron Microscopy Characterisation of Organic-Inorganic interfaces - 2016" meeting is published in the June issue of INFOCUS magazine Download the Report [more]
---
April 2016
25 April 2016

Prof. Gunnar Svensson and Dr. Cheuk-Wai Tai from Stockholm University (Sweden) are visiting us on the 25th of April. They will give a seminar about obtaining and analysing of electron pair distribution functions. The seminar will take place at 2 pm, Room 3.26 in Francis Bancroft. The title of the talk is &... [more]
---
February 2016

22 February 2016

This brand new one-day meeting will be held at Queen Mary University of London, People's Palace, Mile End Campus on the 22nd of February and aims to stimulate collaboration between life science and material science microscopists for solving interdisciplinary materials problems using the knowledge and expertise of both ... [more]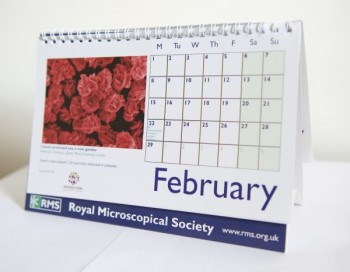 1 February 2016

Nadja's SEM image "I never promised you a rose garden" made it into the RMS calendar!